Online dating has become increasingly popular among black seniors for several reasons.
First, it provides a larger pool of potential mates to choose from.
Second, online dating allows black seniors to meet people with similar interests and experiences.
Finally, dating sites allow black seniors to meet more people in a shorter time.
Although online dating sites make it easier to meet people, finding quality matches can still be a challenge.
In this guide, we'll break down the best dating sites for black seniors and how you can improve your chances of success.
Best Black Senior Dating Sites
These sites were listed based on the quality of the matches, ease of use, and overall success rates.
1 .eHarmony – Best Overall Site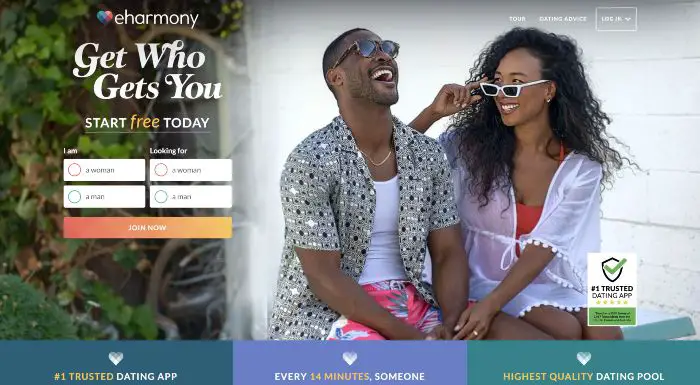 eHarmony is one of the most popular dating sites for black seniors, with over 15.5 million members focused on having long-term relationships.
In 2000, eHarmony revolutionized the online dating world with a unique approach focused on quality over quantity.
eHarmony is for commitment-minded religious daters who prefer to let the dating site do the heavy lifting when finding matches.
All you have to do is check your inbox for recommended profiles – from there, you can either pass on the profile or reach out and start a conversation.
This hands-off approach helps eHarmony deliver quality matches time after time.
eHarmony success rate – About 71% of women and 69% of men Meet Their Spouse on eHarmony Within a Year by using the platform.
2.BlackPeopleMeet – Best Site for Black Singles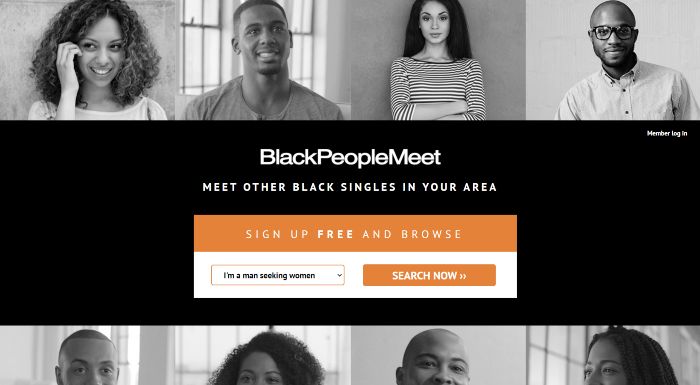 BlackPeopleMeet is the largest dating site for black singles, with over 1 million members in the United States with over 5 million members worldwide.
A large number of single Black seniors and biracial people
use BlackPeopleMeet for dating potential partners, as it is a renowned site in the U.S. and Canada for such individuals.
The app's original goal was to help Black people meet one another.
It has since expanded its database to welcome those of different races willing to engage in interracial relationships.
BlackPeopleMeet success rate – The platform has a high 86% reply rate among active users, increasing your chances of finding quality matches.
3.Senior Match – Best Site for Serious Relationships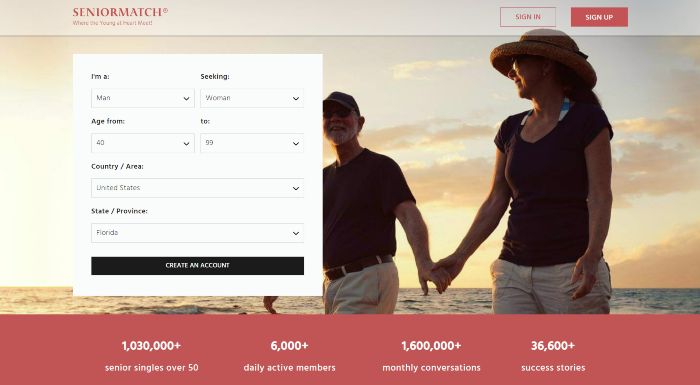 SeniorMatch enables people over 50 to locate and meet individuals seeking something more serious.
With a premium account, you can browse anonymously.
Free accounts allow users to send up to 50 winks per day.
On average, there are slightly more females looking for relationship-minded males than vice versa.
Most male members of Senior Match are usually widowed or divorced.
Senior Match success rate – The platform has a high success rate, with over 36,000 user-written success stories.
4.OurTime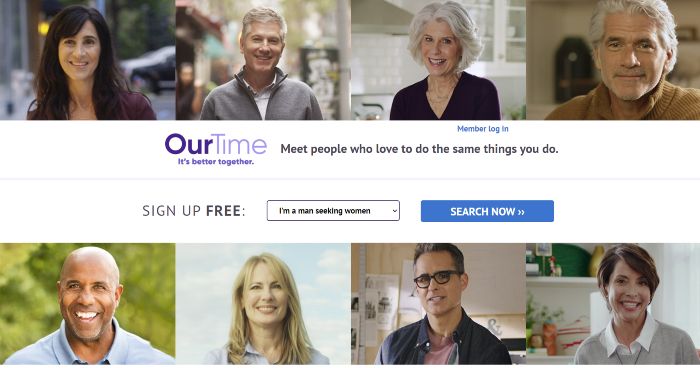 OurTime is both established and affordable, with a good reputation. It's fun to use, making it great for seniors aged 50 and up looking for matches.
You can either register directly from the website or download the app on App Store or Google Play Store – both options are free.
Plus, it's complimentary to view potential matches, receive virtual flirts/winks, and communicate with other site members.
OurTime success rate – The platform has a high-quality rating since it focuses on security and quickly removes scams and fake accounts.
5.Elite Singles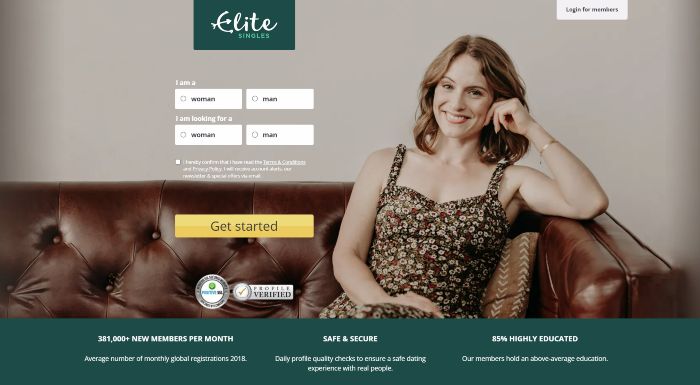 Elite Singles is a dating site for black seniors who want to meet other educated black singles.
With many monthly visitors and members finding love every month, EliteSingles is worth considering.
The site's algorithm carefully selects each match suggestion, so you're more likely to find someone compatible on EliteSingles than other appearance-based dating sites or apps.
Elite Singles success rate – Over 80% of users have a university degree, and 90% say they want to find a partner with similar levels of education.
6.Afro Introductions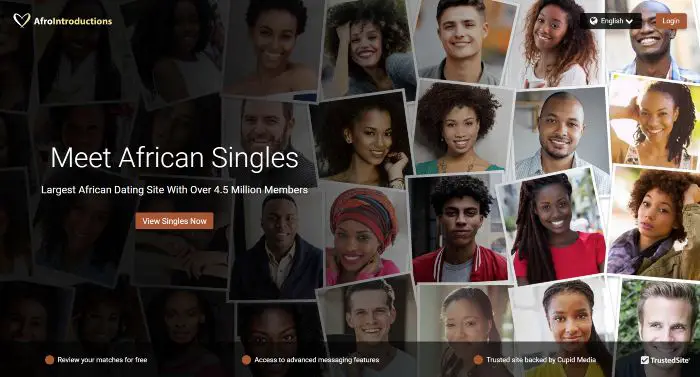 AfroIntroductions has been connecting African singles since 2002, making it one of the largest and most trusted dating sites of its kind.
With a constantly growing member base of over 4.5 million people, AfroIntroduction says it's responsible for international connections between thousands of men and women every day.
AfroIntroductions success rate: Due to photo verification and features like video calls and instant messaging, there's a low rate of fake profiles.
7.Black Cupid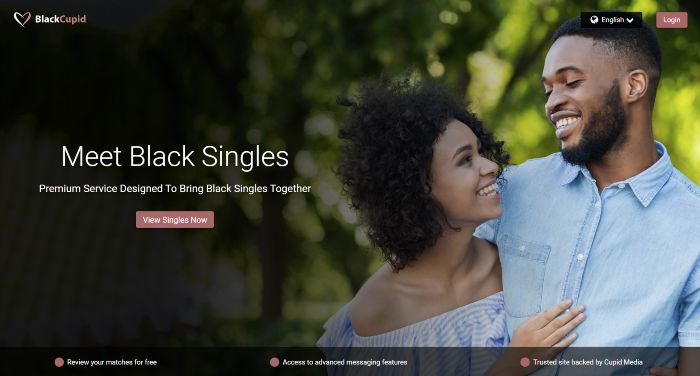 BlackCupid is the best black dating site that connects black singles from around the world.
With over 1 million members, BlackCupid offers a quality-driven dating experience for black singles looking for serious relationships.
If you're looking to date someone from the black community, look no further than BlackCupid.
With a user-friendly interface, it's easy to navigate and find Mr. or Mrs. Right!
BlackCupid success rate – There's a high success rate on BlackCupid, with 100s of success stories on the internet.
8.Senior Black People Meet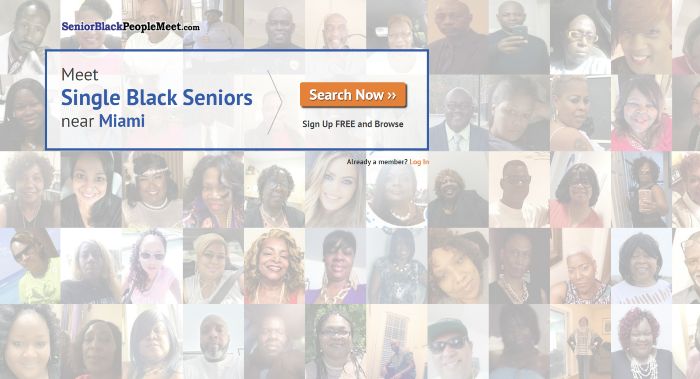 SeniorBlackPeopleMeet is a dating site for black singles aged 50 and over looking for the same things.
The founders of SeniorBlackPeopleMeet are convinced that age is just a number.
They have put a lot of effort into proving that it is never too late to find someone special.
Senior Black People Meet success rate – With a large member base and about 300 new singles signing up every day, giving endless options to meet the perfect match.
9.Match.com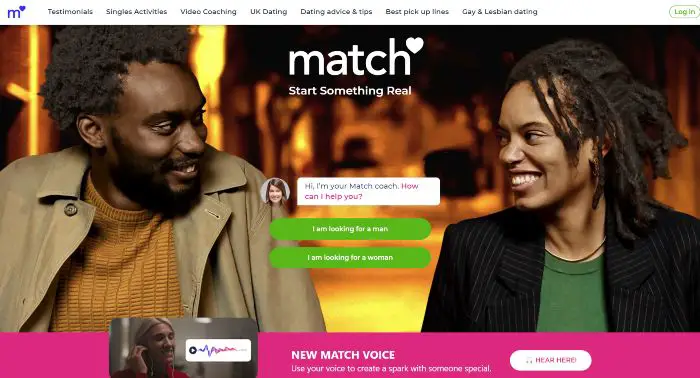 Match.com was the original online dating site launched in 1995.
The service has continuously updated its look and feel to appeal to a modern audience while maintaining its focus on creating deep connections.
Today, Match offers an easy-to-use dating website and mobile app with unique features and a comprehensive profile aimed at making deeper connections.
Match success rate – 30% of users find a long-term relationship within 3-6 months.
10.Christian Mingle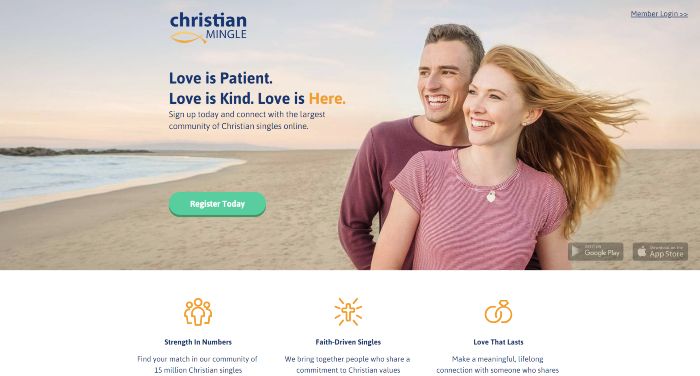 Christian dating site Christian Mingle is for Christians looking for love with singles that have similar values.
Finding someone who shares your religious values can be challenging.
Luckily there are dating apps like Christian Mingle that can help you connect with compatible singles.
Christian Mingle success rate – With a focus on meaningful connections, Christian Mingle has a high success rate with marriages and long-term relationships.
How to set up your profiles on online dating sites
Many struggle when they join an online dating site because they need to learn how to set up their profile.
Good quality pictures
Don't settle for the bathroom selfie.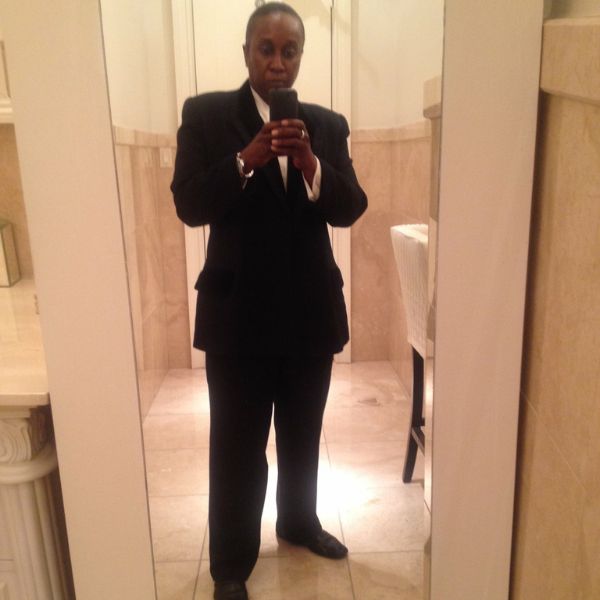 The example above is dark, doesn't show his face well, is not crisp, and is not even looking at the camera.
If you are serious about getting the best out of the online dating platform of your choice, invest in getting quality pictures of yourself.
Fill in all details
Be sure to complete your entire profile.
Many people make the mistake of only filling out half of the information or leaving out important details that could help you find a match.
Use keywords
When it comes to online dating, using the right keywords can make all the difference.
In your profile, include keywords that describe your personality and dating preferences.
This will help the dating platform match you with quality matches.
Be positive
Your dating profile should be positive and upbeat.
No one wants to read a depressing profile, so avoid negative language.
Use proper grammar
Bad grammar is a huge turn-off for many people.
Before you publish your profile, be sure to proofread it and correct any grammar errors.
How to get better matches
You can do a few things to ensure you get better matches on many dating sites.
Upgrade your account
A paid membership will give you access to all the features and allow you to message other users.
These dating platforms are helpful but are focused on profits.
So paying for advanced features improves your odds of finding quality dating partners.
Use the search filters
Most dating sites have search filters that you can use to narrow down your options.
Max out these features until you notice that you are getting the best matches.
Make use of them!
Be active on the site/app
The more active you are, the more likely you are to get better matches.
The algorithm is helpful when you become a paid member, but depending on it will only get you so far.
Be proactive and message people you're interested in.
Give specific criteria
When it comes to dating, being honest and transparent about who you are is always the best policy.
No one wants to waste their time on someone not interested in the same things.
So, be specific about your interests and preferences when filling out your profile.
This will help you attract better matches and filter matches that are not a good fit.
Do dating sites still work?
Dating online works better than ever, but it's not without its challenges.
Remember to be patient and take your time when looking for a match.
If you are looking for casual dating, a serious relationship, or marriage, online dating can help you find what you want.
The best dating site provides precisely what you are looking for, whether that be interracial dating, age range, specific interests, or even just a simple hookup.
Be bold and try out multiple dating sites until you find one that works best.
And always remember to be safe and respectful when meeting someone for the first time.
Final thoughts on dating advice the top dating sites
If you are looking for a black dating site, these sites can be a great way to meet new people.
It's important to set up your profile and communicate your intentions clearly if you want to find quality matches.
Be sure to use quality pictures, fill out your entire profile, and use the search filters to narrow down your.
Follow these tips, and you can succeed on dating sites!