Whether you want to spoil your girlfriend without using money, show her your care or make her laugh, there are many things you can do to make her happy.
You want to try and personalize these ideas as much as possible.
Even though a fancy dinner may seem like a good idea if you have a girlfriend that doesn't like wearing heels, it may not be the best idea.
If you want to take her on a date, make sure it's something she would enjoy.
The same goes for buying her gifts.
If you know she loves a particular type of candy, buy her a box of that instead of getting her flowers. She'll appreciate the thoughtfulness.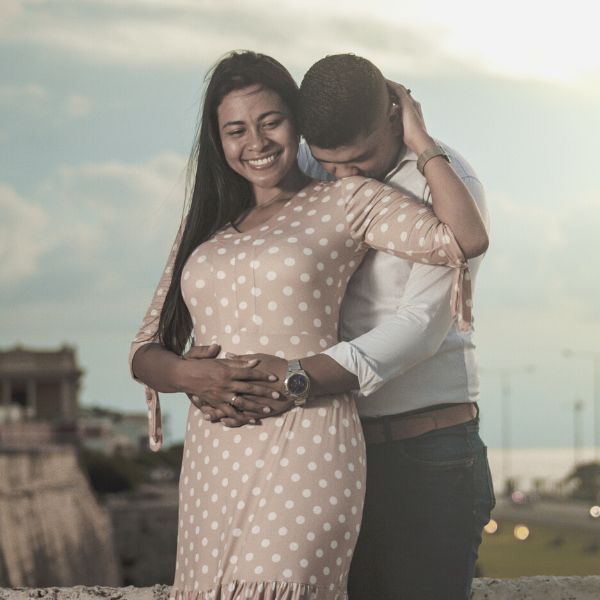 Why do cute things matter in a relationship?
A cute sweet gesture is something that most guys tend to overthink.
It doesn't have to be anything big or flashy, but rather something small and personal that shows you're thinking of her. It's the little things that matter most in a relationship.
Especially if you have been together for a while and things have become a bit routine.
Cute things can help break the monotony, bring back the butterflies from the early stages of your relationship, and show her that you still care.
Early on, you can buy her favorite drink, and she could think it is the sweetest thing ever.
Later in the relationship, this is likely overlooked and not considered a big deal.
Cute gestures need to continue to evolve and grow as the relationship does.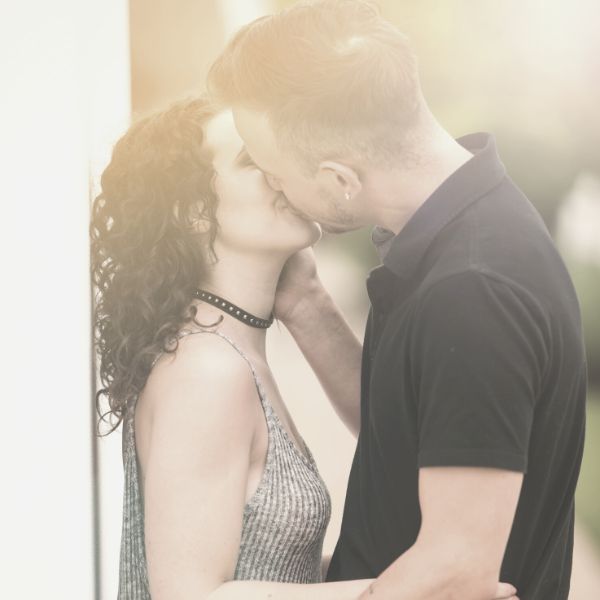 Things you can do for your girlfriend or wife
Now let's get to some ideas that can help you show your girl how much you care.
Girls love to feel special and loved, so be the guy that's not afraid to do cute things for her, especially if she is holding it down for you.
Cute things to do to your girlfriend or wife
When coming up with some cute things to do for your special lady, it's essential to think about what she likes.
You also want to mix in the unexpected to keep things fun and interesting.
1. Compliment her in public
This can be as simple as telling her she looks beautiful or that you love her new haircut. This is one of those cute things to do, especially if an attractive woman is around.
Keep it subtle but make sure she and others near hear you.
2. Hold her hand in public
This is a simple way to show everyone that she's yours and you're proud. It also helps her feel protected and loved.
Make sure this is done for her sake and not because there are other guys around. This can make you come off as clingy or insecure.
3. Write her a love note
It doesn't have to be anything long or fancy. This is not typical these days, and she'll appreciate the effort.
Creating things she can hold on to that hold sentimental value is a good move.
It is something she can go back to or will randomly come across over the relationship, making her smile.
4. Get her a single rose
A rose is a classic symbol of love. It's a simple way to show her that she's still the only one for you.
The single rose is always an excellent complement to anything else you are doing for her or as a standalone token of your affection.
5. Cook her dinner
This is always a nice gesture, especially if you don't usually do the cooking.
There is nothing like a home-cooked meal. It also shows that you care enough to take the time to make something for her.
6. Give her a massage
Everyone loves a good massage, and it's a great way to show her how much you care for her well-being.
You don't have to be a masseuse to give a good massage. Just stay on the muscle and away from any sensitive areas like the spin.
Use a good oil or even something edible if you are trying to make things more intimate.
7. Give her favorite breakfast in bed
If you know she has a busy day ahead, this is a sweet way to start her day.
Don't overthink this one. You might not be able to make eggs benedict, but you can surely make her some eggs and toast and pour some orange juice.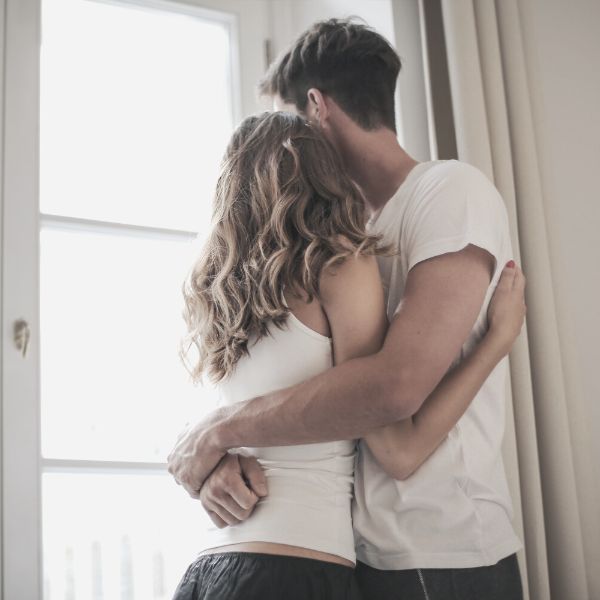 Sweet things you can do
If your girl likes things on the sweeter side, here are some things you can do to show affection.
8. Give her a hug when she needs it
Physical touch can say a lot, especially when she's having a tough day.
A well-timed embrace can be one of the sweetest things you can do for her.
It also lets her know that you're there for her when she needs you the most.
9. Do something special for her birthday or anniversary
Make sure you don't gloss over these critical days!
Plan ahead and make it a day to remember. Most girls will always see putting in the effort as a sweet thing.
If you are unsure, get some backup and reach out to the parent or her friends to take the pressure off coming up with the right idea.
10. Watch her favorite movie with her
Even if a chick flick is not your thing, spending time with her and being willing to watch it shows that you care about her interests.
These kinds of sweet things matter and will get you more brownie points than you think.
11. Take her to her favorite restaurant
You might want to take this a step further by calling ahead and having her favorite dish waiting for her or planning for the waiter to give her a special gift.
Many girls love public displays of affection, so this is a great way to do something sweet for her in front of others.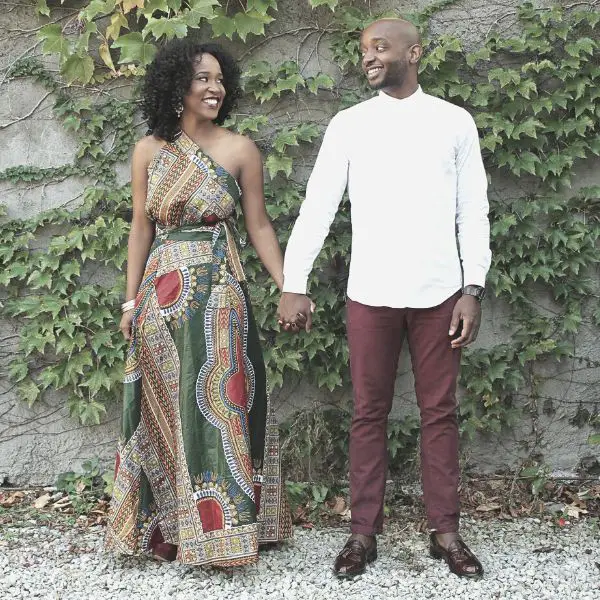 12. Tell her she's your best friend
Everyone needs to know that they are loved and appreciated. This is a great way to show her how much she means to you.
A best friend is not something you casually call someone. This is a title that should be reserved for someone special to you, and she will know that.
13. Frame a picture of the two of you together
This is something she can put on her desk at work or keep in her room. It's a physical way to show her that she's always on your mind.
You can get creative with this and make it into a collage or add a special message.
Giving her something tangible that she can hold on to and look at is a sweet way to show her how you feel.
14. Give her a gift that is meaningful to her
It could be important to you or something that represents something important to her.
If it's something that she knows is important to you, this kind of token is high on the list of sweet things you can do for her.
And if you know something is meaningful to her, it's a great way to show that you are paying attention and that you care.
15. Do something that she's been wanting to do
This could be anything from going to a particular amusement park to visiting a museum she hasn't been to make it to.
You don't have to do things that you're not interested in, but if it's something she really wants to do and you can make it happen, it will definitely be a sweet gesture.
16. Give her a foot rub
If she's been on her feet all day, this is a relaxing way to show you are paying attention to her needs.
When looking for sweet and cute things to do for your girlfriend or wife, relieving physical pain is always a win.
17. Leave a sweet message on voicemail
If you know she is not available to pick it up, leave a message that will make her smile when she finally gets it.
You can be cheesy, sappy, or just tell her you love her. Whatever words you choose, she'll appreciate the sentiment.
Romantic gestures girls love
So if you are a guy that wants to be more romantic, this is the list for you.
Sometimes being sweet is not enough, and you need to step it up a notch and make things more romantic.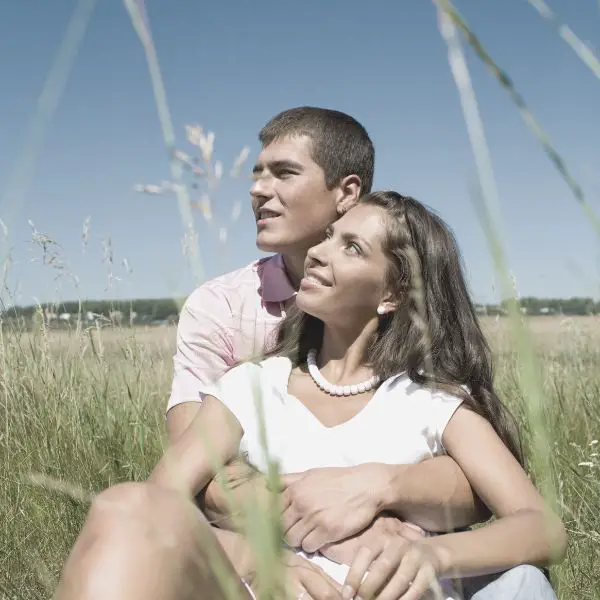 18. Go on a picnic
This can be incredibly romantic when you pick the right spot with the right food and set the scene with some candles.
Maybe even have a playlist to help set the mood.
Many girls have never experienced a picnic, and if that's the case with your girlfriend or wife, it's time to make that happen.
19. Plan a weekend getaway
Whether a cabin in the woods or a hotel in the city, getting away for a few days can be a great way to reconnect.
Make sure you add romantic elements like candles, flowers, and champagne to set the mood.
20. Go stargazing together
This, in conjunction with a picnic or separate, is a cute thing you can do together and gives you the opportunity to get close and comfy.
This is a must if the weather is good and it's a start night.
21. Cook a romantic dinner
Cook dinner with all the fixings is one of the most romantic things you can do.
To make this romantic and not just another night in, you should set the table with candles and flowers and get dressed up for the occasion.
This also combines well with tip 23.
22. Watch a romantic movie together
Even a romantic comedy can be just what you need to tee up the perfect start to a romantic evening with your girlfriend or wife.
This will likely work best if you have something else planned, like dinner or a massage, so you can transition from the movie into something more.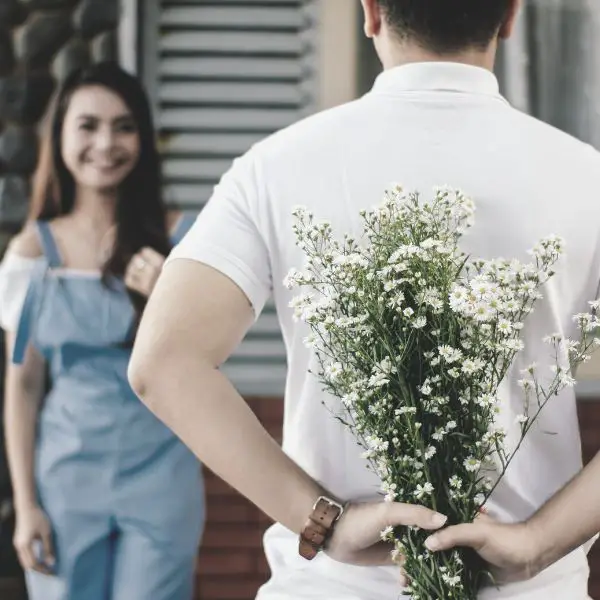 23. Get her flowers
It's still a thing, guys. Make your girlfriend feel special by adding this to your date ideas.
Even if you don't have a romantic partner, flowers always make an excellent gift for any girl in your life.
24. Write a love letter
If you get flowers, a love letter is a perfect addition.
The flowers will only last so long, but a heartfelt letter is something she can keep forever.
As I continue to mention, you want to be sure to add tangible things to your gestures to make them even sweeter.
25. Give her a candle-lit hot bath
A bath with dim lights and candles takes almost no effort. It is an excellent way to finish off the night with any of the other romantic ideas given.
This is, of course, something you get to enjoy, but make sure she feels the effort was done for her and not because you want something out of it.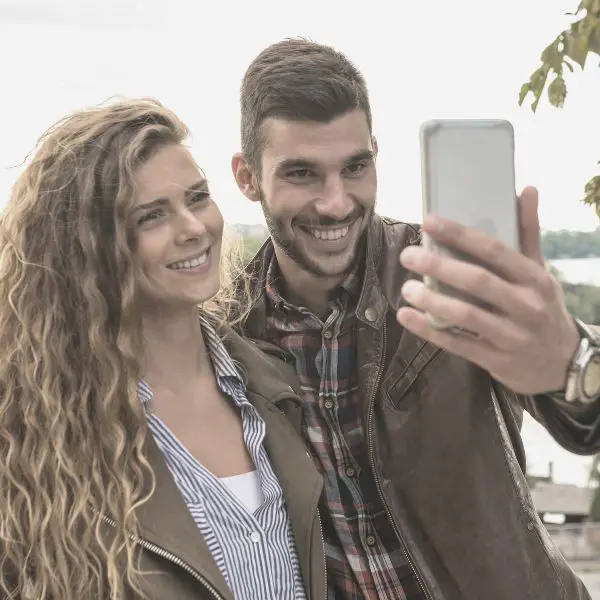 Spontaneous things that you can do
This is a great way to shake up the monotony of the relationship. Show her that you are still just as into her as the day you met.
It's perfect for sudden outbursts of affection or to do something when you have a few free hours with nothing else planned.
26. Lean into her love language
Maybe her love language is service, but you haven't helped clean lately.
Well, time to get those gloves and get to scrubbing.
27. Take a dance class together
This could be anything from hip-hop to ballroom dancing. It's a great way to get active and learn something new together.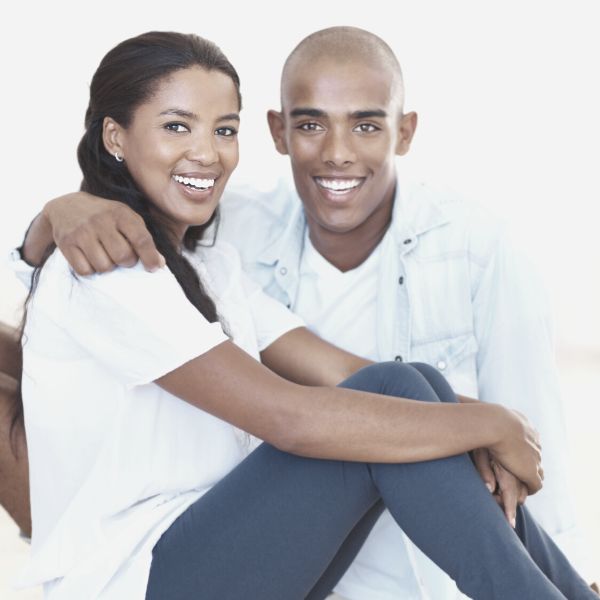 28. Do a 30-day challenge together
You can do all sorts of challenges, but this is a way to add some excitement because you are doing it together.
Have fun with it and document it on Instagram or Youtube so you can go back to it later.
This will go perfectly with tip 13.
29. Go on a road trip
This could be a day trip or even just a few hours.
The key is to spontaneously decide to go and not plan anything specific.
Make special memories by just going with the flow.
30. Send her flowers for no reason
Flowers delivered to school or work will get people's attention, and she'll love the public display of affection.
If you have never seen the reaction all the women give from watching someone walk in with a bouquet of flowers and not knowing who they are for, it's priceless.
And your girl being the one getting all the attention will be a win.
31. Clear your schedule
When she knows you are busy and you suddenly clear your schedule to spend quality time with her, she'll know you really care.
As a high-value man or soon-to-be one, she knows your time is valuable, and you don't just give it away to anyone, so she'll see this as a special gesture.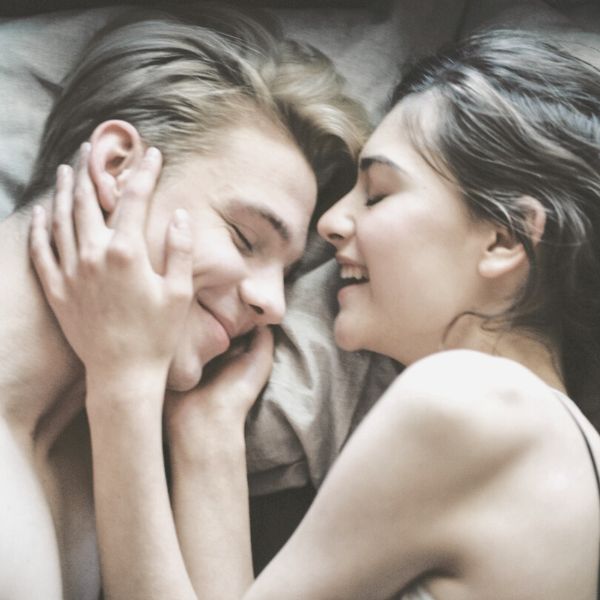 Small things with a big impact
Small gestures make a big difference, especially when they are unexpected.
Here are some things you can do to make her day.
32. Send a good morning text
Maybe you wake up and leave before she wakes up.
Her waking to this cute gesture will get you bonus points.
Especially when you want to be the first to wish her good luck on her exams or interview.
Plus, it shows you are thinking of her first thing in the morning.
33. Tell her how you feel about her
There's nothing sweeter than hearing "I love you" from the person you care about.
We get so caught up in our daily grind that sometimes we forget to do simple things like verbally expressing how we feel.
Let her know she is appreciated and cared for.
34. Be there for something important to her
Whether attending her grand opening or being her plus one at a wedding, showing up goes a long way.
So many people who are surrounded by a lot of people still say they feel alone.
A Harvard Graduate School Of Education report suggests that 36% of all Americans—including 61% of young adults feel serious loneliness.
Show up and let her know you are there for her.
35. Bring her favorite ice cream
If you know her favorite flavor, buy a pint and enjoy it together. This is an easy way to show her you were thinking of her.
Who doesn't like to be fed, right?
36. Plan an outing with the people she cares for
Going on a double date with her best friend or taking her niece to the park shows that you want to get to know the people who are important to her.
When you show care for the people she loves, she will love you for it.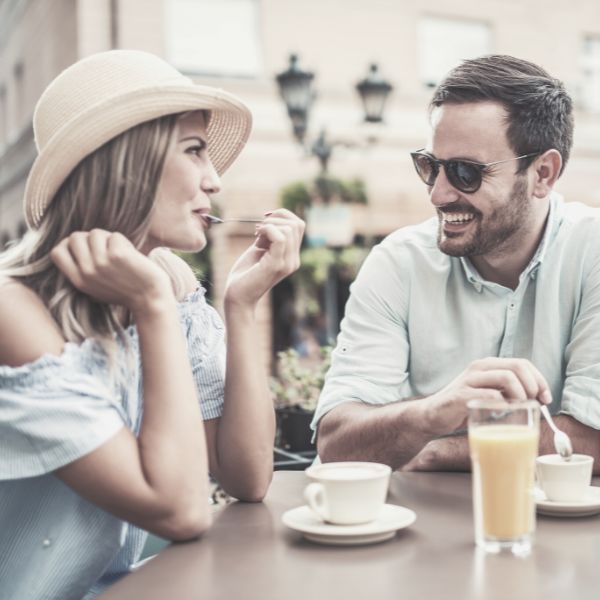 Date night ideas you can do
Sometimes date night can feel so routine. You go to the same place and do the same things.
To keep date night fun and fresh, switch it up from time to time with some of these ideas.
37. Get tickets to her favorite show or concert
Even if you don't particularly like the band, she'll love that you went with her.
There's effort in researching and getting the tickets, which will score some points.
38. Recreate your first date
Taking her back to where it all began will make her fall head over heels for you all over again.
It's usually one of the most straightforward dates to plan since you already know all the details.
39. Go on a hike or walk in the park
This is a great way to get some exercise and fresh air while spending time together.
Getting outdoors is said to relieve stress, so it's a bonus that you are spending time with her while also helping her relax.
40. Knock something off her bucket list
Make it happen if she's telling you about something she's always wanted to do.
When trying to come up with new ideas, this is a great way to do something you know will have a significant impact.
Be sure to document it with photos or a video so you can relive the moment together.
41. Visit a new city or town
Checking out somewhere new together will create lasting memories even if it's not that far away.
You'd be surprised how much there could be to do or great places to eat just a couple towns over.
42. Get competitive
I don't care how old you are. Going to a fair, arcade, or bowling is a playful way to show your competitive (and possibly childish) side.
We can get so caught up in adulting that cutting loose can be a nice break.
What are some things you used to do as a kid that you don't get to do as often now? That could be the thing that makes for a great date.
43. Do something that scares the both of you
Spending time with someone while experiencing something that makes your heart race will bring you closer together.
Maybe it's time to go skydiving or petting that bear at the zoo!
I'm not talking about phobia-level scares but things that make you both a little uneasy.
44. Learn something new together
It could be anything from cooking to playing an instrument.
The key is that you are both doing it and can help each other along the way.
Think of the impact every time she plays the instrument she learned to love with you. That's some serious relationship goals right there.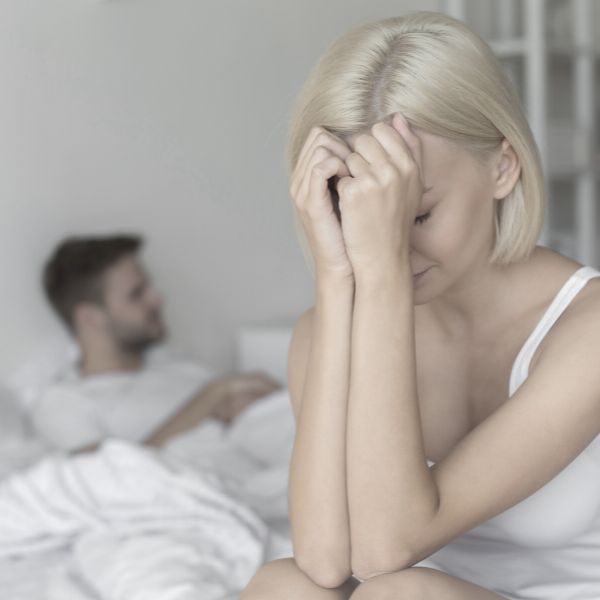 Things to do for your girlfriend when she's mad at you
If you haven't been there yet, you will. Naturally, you will do something that ticks her off but don't worry. It happens to the best of us.
Here are some ideas on handling and making up for it.
45. Admit you were wrong
This is hard for anyone to do, but being able to admit when you're wrong will help smooth things over.
It's not an immediate fix, but it is a solid start to making things right.
46. Give her some space
If she's furious, chances are she doesn't want to talk to you at that moment.
Let her have some time to calm down and then try again.
At the moment when emotions are high, it's often best to just step away.
47. Try to make her laugh
A sense of humor is a great way to diffuse a tense situation.
If you can make her laugh, she'll be more likely to forgive you.
Timing is everything here. If you are early in the relationship, you may want to try another method with your new girlfriend.
You don't want to seem like you a disregarding her feelings.
48. Go on a fancy date
After you have given her some space, if needed, it's time to step things up a notch.
Plan a night out that's over the top, and make sure she knows how sorry you are.
Good food in a good atmosphere with some good conversation will hopefully make up for whatever you did.
49. Get her a big gift
If you screwed up big, you'd have to go big to make up for it.
Get her something that she's been wanting. This is definitely a case of quality over quantity.
I'm not saying go broke, but it should be something she knows is above what you usually get her.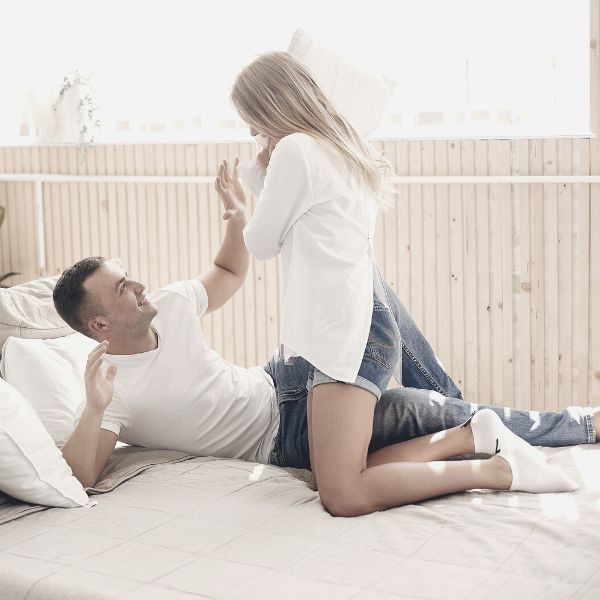 Things you can do at home
Sometimes you just want to say in or need to because things are a little tight financially.
No problem, there are plenty of things you can do at home.
50. The takeover
Let's say she takes care of most things at home. Then, for one night, you can take over. For example, cooking dinner, doing the dishes and putting the kids to bed.
This way, she can relax and not have to worry about anything. But, of course, this will be a big deal when looking for sweet things to do for your girlfriend or wife at home.
51. Board games
With everything going digital, pulling out the classics like Jinga, scrabble, or playing cards can be a fun way to spend an evening.
A game like Dirty Minds comes to mind for a really good laugh.
It will bring out some of the friendly competition too.
52. Movie marathon
Who doesn't love to just veg out in front of the TV with some popcorn?
Catch your favorite trilogy or knock out the entire season together when the schedule is empty.
53. Spa day/night
You don't have to go out and spend a lot of money at some fancy spa. Instead, you can give each other massages or make your own facials and scrubs at home.
Sprinkling is some romantic things like candles or rose petals that can make it even more special.
54. Reminisce
Grab some wine and go through your old photo album or home videos together.
This is a great way to laugh and feel nostalgic about the good times you've had.
Laughing and smiling together, reliving experiences is a fun way to spend a few hours.
55. Get crafty
Whether making a gingerbread house or something more low-key like painting pottery, getting your hands dirty can be fun.
56. DIY project
Taking on a project together is a great way to spend quality time. It could be something as small as building a bookshelf or something more extensive like refinishing a table.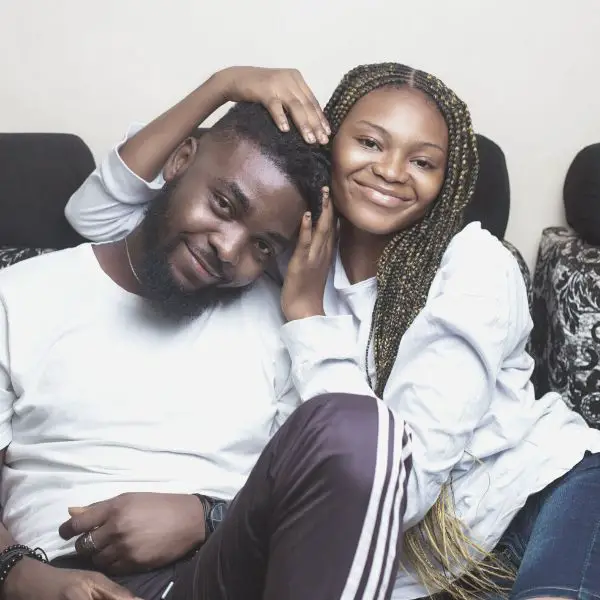 Cute things you can do for your girlfriend or wife FAQ
What is the most romantic thing to do for your girlfriend?
The most romantic thing you can do for your girlfriend is to be present and attentive to her needs. Whether taking care of household chores, being there for a heart-to-heart, or planning a special date night, the key is making sure she feels loved and appreciated.
Where a lot of guys go wrong is we leave it at the gesture itself. The key is to not stop showing her how much you care after the grand gesture. It's the little things that matter most in a relationship.
How do I show my girlfriend I care every day?
The best way to show your girlfriend you care every day is to do thoughtful things for her. This could be anything from making breakfast in bed, taking the dog for a walk, or picking up her favorite coffee on the way to work.
It's also important to listen to her and be there for her when she needs you. Let her know that she matters to you and that you're always there for her.
How do I spoil my girlfriend?
The best way to spoil your girlfriend is to do things that she doesn't have time for or dislikes. This could be anything from taking care of household chores, running errands, or planning.
Be sure you start how you will finish. Doing these things and stopping after you get the girl or get what you want is a recipe for disaster.
Remember, it's the little things that matter most in a relationship.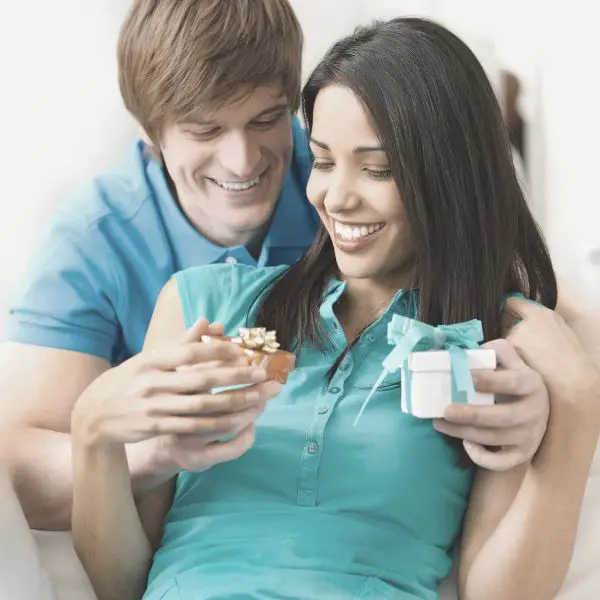 What is a good last minute present for my girlfriend?
An excellent last minute present for your girlfriend is a gift basket of her favorite things or tickets to her favorite show or concert.
The key is to make sure it's something that she really wants and will appreciate. It doesn't have to be expensive, but it should be thoughtful.
With it being last minute, it will be easy to see if you are just going through the motions for the special occasion.
Make sure your gift doesn't feel last minute, even if you grabbed it on the way home from work.
How can I spoil my girlfriend without money?
The best way to spoil your girlfriend without money is to do things that are of high emotional value. For example, you can create an atmosphere of love and appreciation at home without going out to a fancy restaurant or something else that is more than you can afford.
As always, it's about paying attention and listening. You can show her she's special by doing the little things she likes that she has mentioned to you casually.
When you hear these things, make a mental note and act on them when you can. This will show her that you care about making her happy.